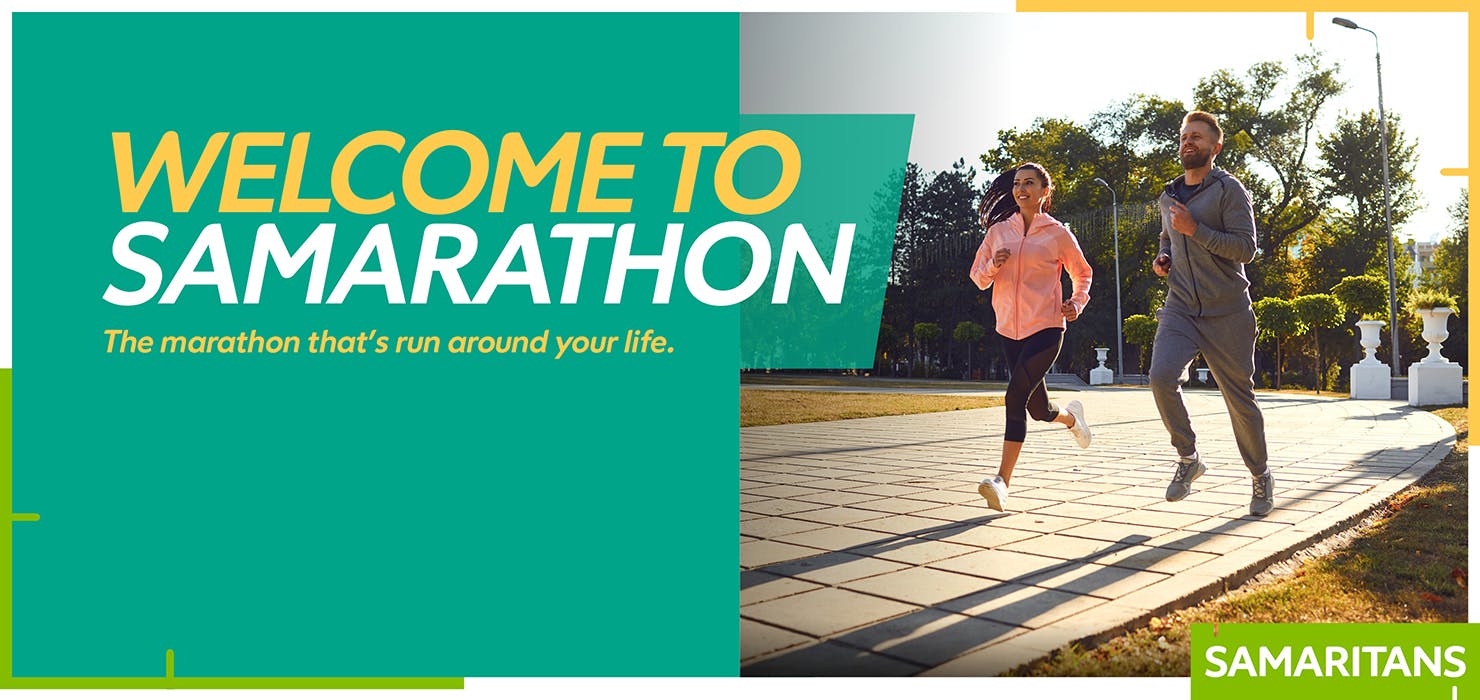 Samarathon is a virtual marathon that's run around your life. Take on Samarathon and simply walk, jog or run 26.2 miles over the course of July to raise money for Samaritans.
This is your challenge, so whether you prefer a lunchtime stroll, a run in the evening or taking the dog for a walk, we'd love you to take part in any way possible. You can create a virtual team for your friends, family or workmates so you can do something fun together even when you're apart. Join us to get active, improve your mental wellbeing and help Samaritans be there when it matters most.
By taking part in Samarathon or supporting others who are, you are helping us to continue our work.
We're here, day or night, for anyone who's struggling to cope, who needs someone to listen without judgement or pressure.
At a time of impacting change, the covid-19 crisis is the biggest challenge Samaritans has ever faced. It is more important than ever for Samaritans to be there 24/7, 365 days a year for those who need us.
Your Samarathon fundraising will help Samaritans be there for anyone who needs help. As little as £5 could fund one call and the Samarathon target of £150 could fund 31 calls or help train and support three Samaritan volunteers for a year.
"We all know that keeping physically fit has a positive impact on someone's mental wellbeing. Living in a world where people can feel a lot of pressure to look good, we thought it was important to roll out a fitness-fundraising initiative that focused on feeling good. We hope supporters will encourage their friends and family of all ages to take part so it can be an achievable challenge they share and enjoy together."
Samaritans CEO Ruth Sutherland